Advanced Modular Services Inc.

WELCOME

If you're looking for high quality and personal service, you've come to the right place.

Call us for all of your electrical, plumbing, heating and air conditioning needs.

We offer heating and cooling design, sales and installation, with efficiency and your comfort in mind.

Residential or modular construction, new construction or renovations. We can take care of all you electrical, plumbing, and HVAC needs.

We are fully licensed and insured in Virginia and North Carolina. 

Our rates are competitive, with no hidden fees. Our employees are friendly and will be there to help you every step of the way.

Advanced Modular Services Inc. has been located in Virginia Beach since 1986. Let us put our experience to work for you.

Va. Lic # 2705057497A

NC Lic # 23812L, 19917

Residential* Light Commercial* Manufactured/ Modular Housing

"I could not be happier with the new high efficiency system Paul and Steve installed in my house. I have never been more comfortable!."  

- Kurt M. Virginia Beach

Your Residential and Modular Home Specialists. 

We are the One stop shop for all your Electrical, 

Heating /Air Conditioning, and Plumbing needs!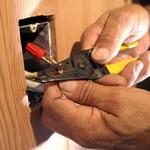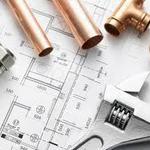 We proudly employ BPI Cerified professionals Paul Arnold and Steven Clark